How To Choose The Best Golf Grips For Your Clubs?
Written by: D E Bradley
The right golf grips for your clubs can make a big difference to both your game and overall experience on the green. A bad golf grip will feel uncomfortable, lose its texture over time, and simply won't provide the value you are after. However, there are plenty of great products out there that can offer comfort and durability with a great performance. The question is, which is the best golf grip for you?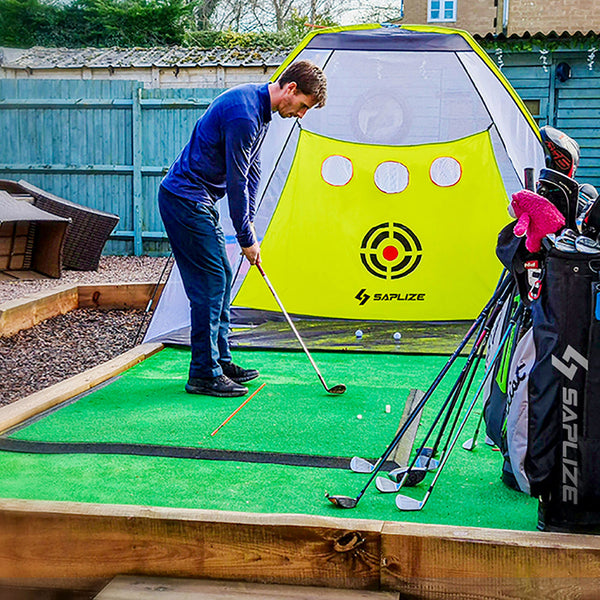 There are lots of different types of golf grips around and it pays to find a product that you feel comfortable with. What works best for your friend at the golf club may not be your ideal option. The best place to start is by looking at the properties of different golf grips based on the materials used. There are pros and cons to each. Hopefully, at the end of this guide, you will have a clearer idea of what to go for.
What Are The Different Materials Found In Golf Grips?
Golf grips come in different styles and materials to provide a more comfortable fit and better performance. Our range contains the following: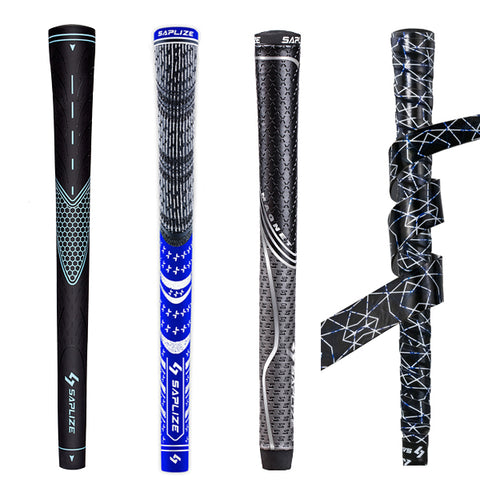 - Rubber golf grips
- Cotton cord golf grips
- PU golf grips
- Wrapping golf grips
Each material has a different feel and texture to help players get a good grip and should hold up to repeated use and bad weather. But, each is a little different.
How Can You Tell Which Material Is Best For You?
It is great that there are so many different types of grips and materials on offer. It means that players have more choice on the feel of their clubs and can find the most appropriate option. But, how can you be sure which is right for you? Here are some important considerations for each of the four materials.
Rubber Golf Grips.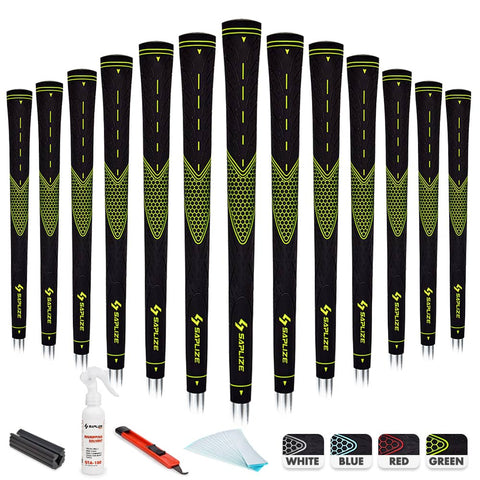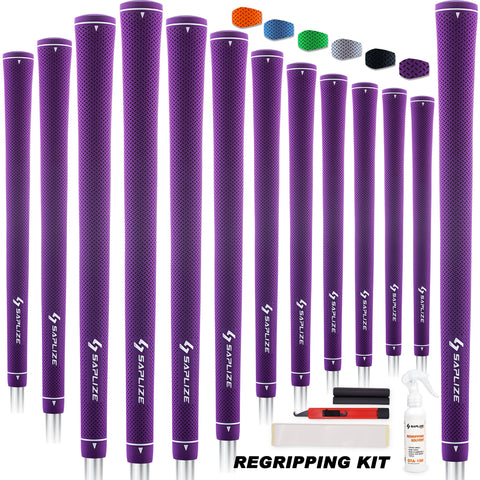 Let's start with the rubber grips as they are so popular with players. Rubbers grips are a common choice because it is a sensation we are familiar with. They can be very comfortable to use with that blend of strong protective material and a softer texture with a little give. They feel right in the hand and don't take too long to get used to, unlike something you haven't used before. This means that you aren't distracted taking a shot.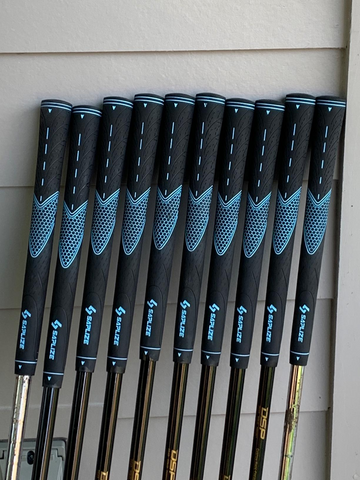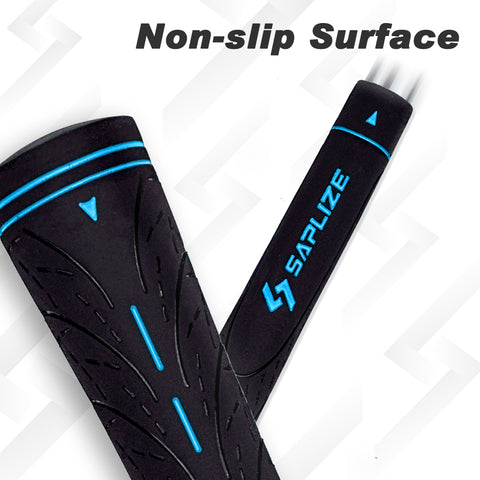 The quality of the best rubber golf grips also allows for a great non-slip surface that should be reliable in most conditions. So, if there is a rain shower during an important hole, you should be able to take your best shot. Top rubber grips, like those for sale here, have a special polyester material that is hard-wearing. You should be able to play multiple rounds over many years and still get the same grip from your clubs. Therefore, this is a great starting point for most players.
Cotton Cord Golf Grips.
CL03 Grips with regripping kits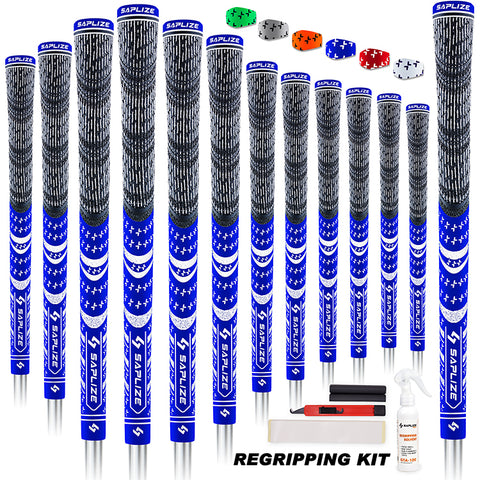 CL04 Grips with regripping kits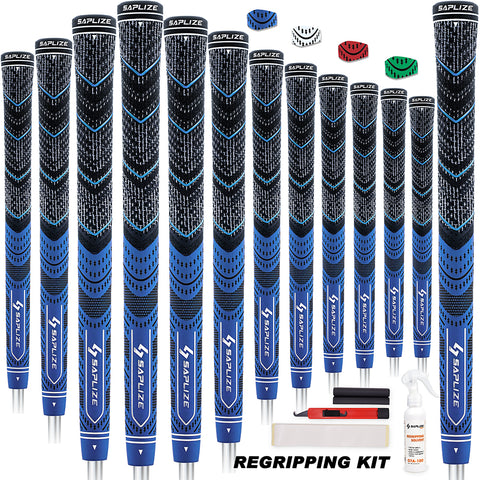 Cotton cord grips are something a little different and may not be as immediately comfortable as the more familiar rubber grip. However, the texture of these grips with the cotton thread provides a grat textured surface on which could otherwise be a slippery club. One feature that tends to impress buyers here is the performance in bad weather. The cotton threads offer a strong structure within the grip, so aren't susceptible to damage in the rain.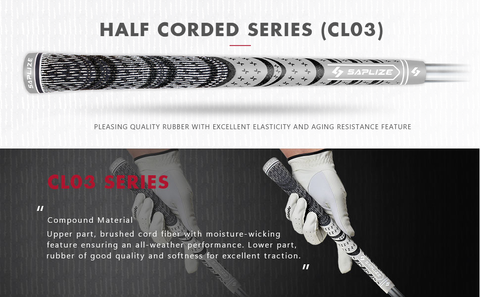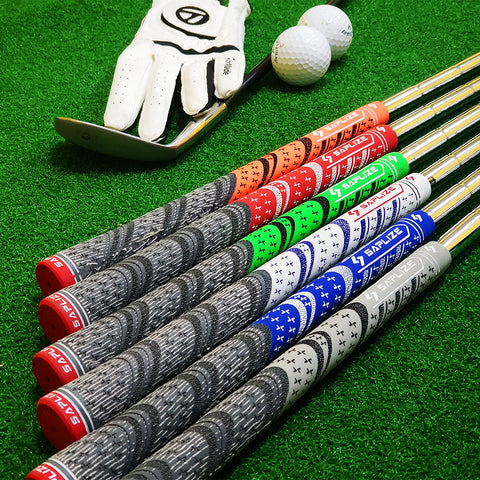 You might expect something made of cotton to be a lot less durable than the rubber and PU counterparts. Yet, lots of users find that these threads are pretty strong when you have a well-made product. They feel good and should hold up to a lot of repeated use.
One final thing to be aware of here with cotton thread grips is that they can get a little bit expensive. So, it may be better to start with a lower-priced rubber grip as you get into the sport and upgrade at a later date.
PU Grips.
CA01 PU Grips with regripping kits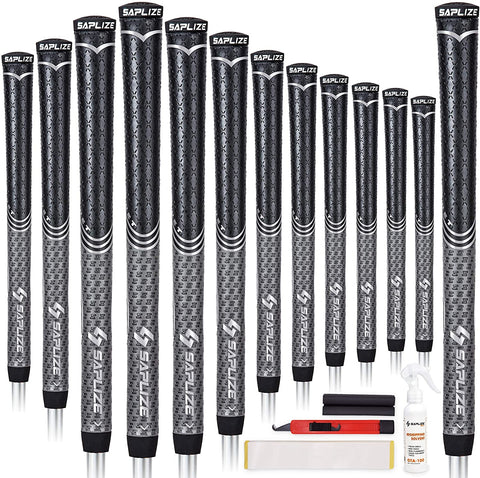 PU grips take the user experience in a different direction. You have the internal rubber for the great feedback on the swing, but also a PU grip on the top for a more pleasant feel. Rubber can feel familiar, but it can also get a bit tacky and feel a little cheap at times. If you have the money to spend and want a more high-end feel, the PU option is a great choice. You still get a great grip and performance with a nice look and texture.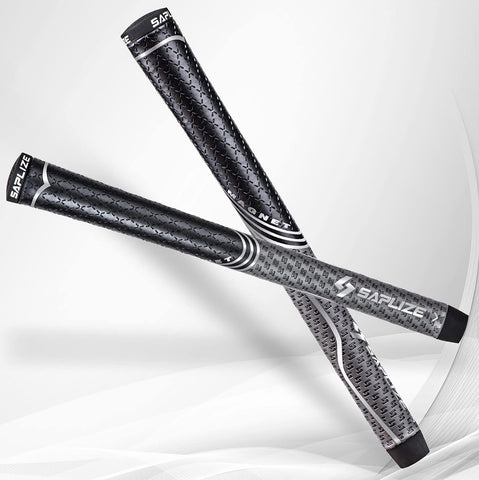 These top PU grips have a diamond pattern to add to the feel and the look of the clubs. This makes it feel great in your hand, but also adds an aesthetic edge to the grips that you might not get with other products. Looks aren't as important as comfort and performance. But, it doesn't hurt to have something that you can show off to other players in the club for some extra competition. Wraps don't have the same visual impact as a diamond-patterned well-fitted PU grip.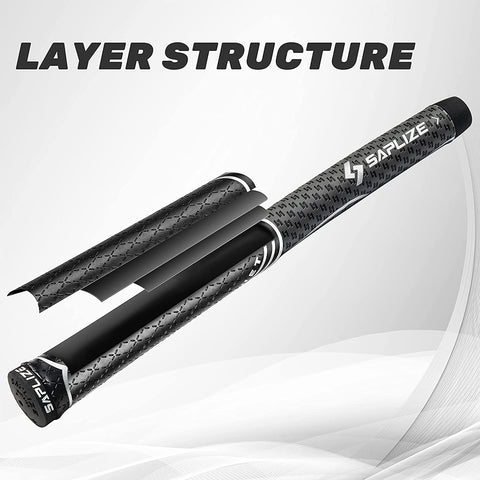 Also, PU grips do more than just look good, they can lead for a long time when they are properly fitted and thick enough to take repeated use. They should maintain their non-slip properties for a while, making them a great choice for clubs used regularly for recreational games.
Wrapping Grips.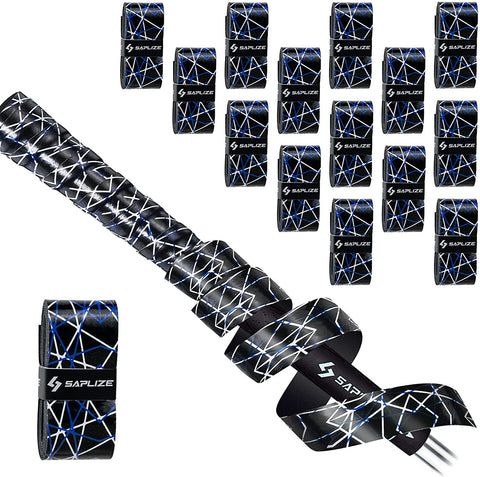 The alternative option here is to go for a wrapping grip. This is where you have a longer, thinner band of material that you wind around the club to get a more customized fit. It is one of the easiest to use because you don't have to be too conscious about size options – which is something mentioned in a little more detail below.
You can wind the grip as needed, like putting on wrist tape at the gym or wrapping electrical tape for grip in DIY projects. There is no real compromise in the performance as you see get the texture of the PU material and the coverage that you need. You can also make it as comfortable as you need it to be rather than relying on the more rigid shapes and designs of other grips. You control how it fits and can make it just right for your hand. Many find it to be the most comfortable option of all. It all depends on whether you prefer the more luxurious feel of the full PU grip.
There is a potential downside to these wrapping grips, and that is their durability. PU grips are great for a long-lasting surface when fitted properly and with the best surface. However, the more DIY nature of wrapping tape means that you aren't going to get the same longevity.
You have to weigh up the pros and cons here. Is it better to have a product that you can reapply for a customized fit and great feel whenever you head out to play or one that has a more permanent fit? It can depend on how often you go golfing. Players that head out every weekend for 18 holes at the local club may not want a more basic wrapping grip when a PU option looks and feel a little better. However, if you are more of a casual golfer that plays on vacation or every few months or so, a quality wrapping grip could be just what you need.
Can You Get Grips For Putters?
Yes. There are some great products in our range for standard clubs and drivers. However, you can also find products that are made to fit putters. Again, you can find the material that offers the best feel for better performance. Check out the range and the sizes on offer to see how you can upgrade your putter for that all-important final shot.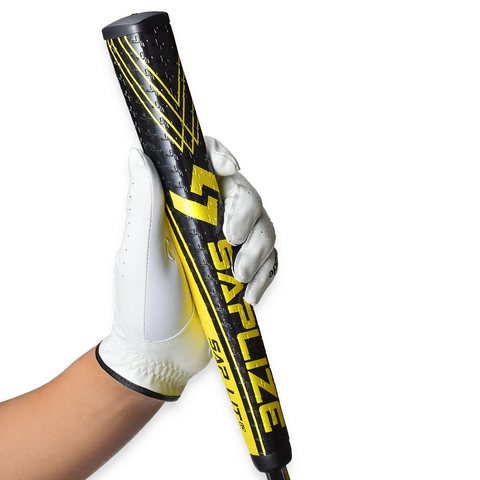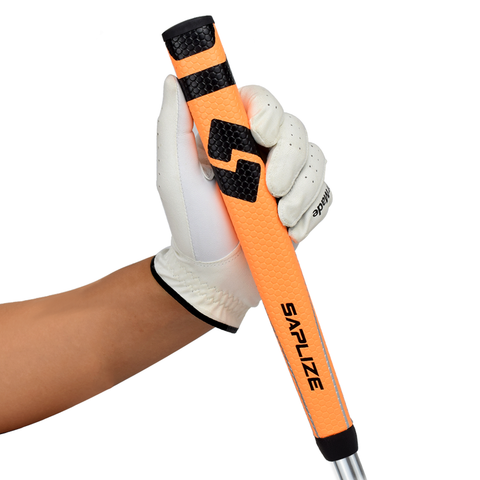 Make Sure You Get A Grip That Is The Right Size.
Whichever type of grip you choose, you need to be sure that it is the right size for your hand. Novice golfers will often make-do with a standard grip, only to find that something oversized or undersized is much more beneficial. Thankfully, there are many different sizes available that you can take advantage of.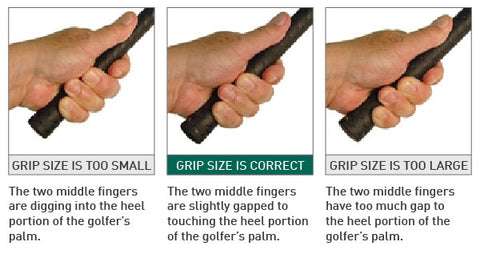 You may find it more comfortable to go for a small grip, which is 1/64 of an inch smaller than a standard model. Medium-sized grips provide a little more room with 1/16 of an inch. Then there is the extra-large version that is more noticeable 1/8 inch bigger. There are even options for kids. The best thing to do is get expert advice basic on your hand size and technique on the course, as these can play a big role in the grip you need. That should make it easier to find the ideal fit rather than having to tape something that isn't quite right.
Which Is The Best Golf Grip For Your Needs?
To summarize, there is no one-size-fits-all option here. Some experienced golfers will go for the comfortable grip and durability of the cotton cord grip, or the more high-end look of the PU grips. But, less experienced golfers are often better off starting with a rubber or wrapping grip while they figure things out. Work within your budget and don't be afraid to get a feel for different grips before you commit. Once you find the right option, you should end up enhancing your clubs and your experience on the course.